South Asian Bridal Makeup Tips
August 18, 2014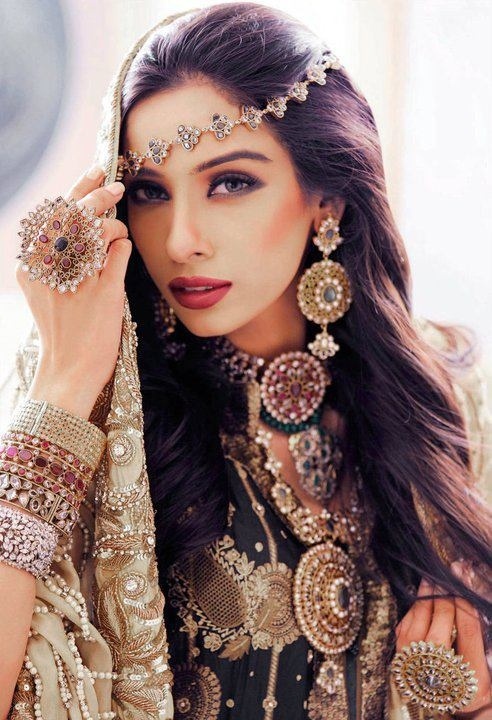 Whether the bride comes from India, Pakistan or Bangladesh they all have something in common when it comes to their bridal make up; the more dramatic the better. This is a sharp contrast to the subtle, toned down make up favoured by those living in East Asia countries such as China or Thailand. The wedding make up of an Asian bride plays a far more important role than it does in the west, and here are several tips for getting your skin in the best possible condition for your big day.
Hide Away
Well, not literally but apply sunscreen months before the wedding day make sure your skin is as natural looking as possible for the make up to be applied. Hyperpigmentation cannot be solved by applying SPF but it can surely stop from causing further sun damage, which is the last thing you want pre-wedding. Sun burn can also cause red blotches which are hard to hide and don't come across well in the hundreds of photos which will be taken on a wedding day. So block out those damaging rays in advance. However, it's not the best idea to slather on SPF on your wedding day as it can reflect back in photos so steer clear of any sunblock in your moisturiser or foundation on your special day.
Diet
Avoid fried food and strong spices which is a staple of most South Asian cuisine and drink plenty of water in the run up to your wedding. By avoiding the first two, you are vastly reducing the chances of suffering an outbreak of pimples or skin inflammation just before the big day. High amount of oil and spices in your diet can wreck havoc on the skin and angry pimples can result from it. The latter is common sense; water keeps you hydrated, your skin will be plump, your eyes will shine and you will have a natural glow from within.
A Good Concealer
This could well be trial and error as you want a concealer that hides your blemishes and blends in, not one that draws attention to the imperfections. With all your good intentions you may well struggle to sleep the night before and nobody wants to get married with dark circles under those perfectly made up eyes. Plus, South Asian ladies have a tendency of suffering from dark circles which are usually inherited from parents. Find a concealer that is as close to your natural skin colour as possible, this is the most common concealer mistake as women think they need it darker or lighter when they really don't. For bluish/purple under eye circles, you will need something similar to your skin tone but more peach/salmon in it's undertone, than pink or yellow to counteract the shadows. NARS and Laura Mercier are our favourite picks when it comes to concealer for South Asian brides.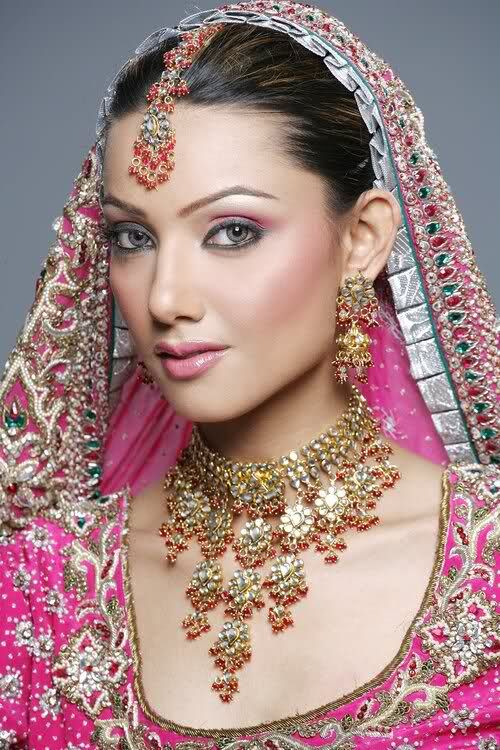 De-puff Those Eyes
No bride wants to wake up on the morning of their wedding day with puffy eyes but it happens all too often. Don't panic, dip a couple of chamomile teabags in a cup of hot water to release the herbs and flower extracts. Let them cool then lie down for 10 minutes with them on your eyes. Don't be tempted to grab a couple of ordinary teabags, brown stained eyes are not the best base for that lovely dramatic eye make up. Caffeine roller ball under eye creams are also a great way to trigger that lymphatic drainage and de-puff the under eye area whilst waking it up. All high street brands do various versions of such eye creams which are gel like in consistency, not heavy on the eyes and great for making them look wide awake in a matter of minutes. Keep these in the fridge overnight for an intense cooling effect in the morning!
Practice Makes Perfect
Many Asian brides opt to do their own bridal make up for several reasons, the main one being that a lot of women don't like their eyes being touched so prefer to do it themselves or by a Make-up Artist amidst friends and family. There is nothing wrong with this but as this is one of the most important days of your life you should really do two or three practice runs beforehand. You will take more time over your bridal make up than for any other occasion, so these trial runs will give you an idea of how long you need to set aside on the big day. It will also tell you whether the colours you have chosen are as good a match to what you are wearing as you thought they were. If you aren't the best when it comes to make-up application, then it's best to resort to a bridal makeup service that will get you looking like an Indian princess! Just discuss your requirements and preferences with the MUA beforehand so you both are on the same page on the wedding day.