Straight Hair Tips & Tricks inspired by Spring/Summer 2014 Runway Trends
January 21, 2014
A tonne of catwalk shows displaying clothes for Spring/Summer demonstrated trends for poker straight hair. Whether it be slicked back into a ponytail, with a little bit of volume around the crown area, frayed out in a boho chic effortless kind of way or made to look sophisticated and put together to replicate the upper east side glamour.
Runway hair trends showed how straight hair could be adapted to your personality, apparel or occasion. Straight hair can be worn in a multitude of ways so don't feel you'll be stuck in a rut as there are more than enough ways to explore and manipulate this simple hairstyle. Hence find below our expert guide to straight hair tips & tricks.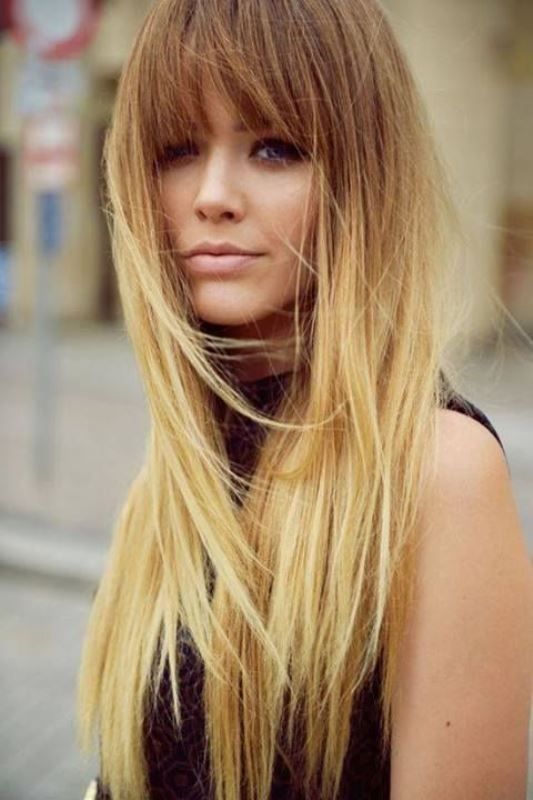 Leave in Conditioner: A runway secret that many everyday office goers simply ignore. Leave in conditioner can work wonders for dry, dehydrated, frizzy and thick hair. It helps put them into place, controls frayed out hair, tames split ends whilst quenching those parched tresses while it helps you achieve poker straight hair. The best thing about leave in conditioners is that they work as a styling product whilst treating your hair at the same time. Two birds with one stone we say! If you have limp hair that gets oily easily, avoid slathering this around the crown area.
Glossy Hair Spray: There's tonnes out there and a lot of brands that do really good, flexible hold ones minus the crispy finish. Opt for one that adds a dash of generous shine, provides medium hold and lasts long at what it does. Unless you want to be carrying around a huge hairspray bottle on your way to work or school. We particularly love using a glossy hair spray on slicked back ponytails. Spray generously on the hair at the back and a little around the crown area whilst patting in place any baby hairs sticking out peskily. Hair Sprays have always been associated with glamorous curls and up-dos but this season it's all about using it to achieve poker straight hair.
Metal Clasps: These are simply hair ties with a metal decoration to conceal the obvious bobble effect. Albeit a minor accessory, these can make poker straight hair look even more stylish and chic. It adds in that grungy, rock chic effect that instantly oozes a cool effect. Perfect for ponytails to work or even a meeting!
Moroccan Oil: You need to coat your locks in some sort of a hair oil to keep them hydrated and looking healthy and shiny. Poker straight hair that looks frizzy and dry is never the end result you are looking for. Use it to nourish your mane pre-shower, as a hair treatment with a hot towel or cling film wrapped on top to preserve moisture, before styling or a a finishing product after styling. A luxury hair treatment at our salon can also work wonders at hydrating and adding shine. Including a hair mask and steam, locks will feel like they've been to a spa!
Brazilian Blow dry: Lastly, if you feel your hair is a bit too unruly, curly, coarse and frizzy to pull of the poker straight hair trend this season, then a Brazilian blow dry is what you're looking at. A permanent way to achieve smooth, silky, soft and glossy locks, this will make your hair a dream to style every morning reducing the styling time to half. Essentially a kertin treatment to give back the much needed dose of protein to your tresses, Brazilian blow dry also helps straighten hair to quite an extent.