Summer Manicure and Pedicure at Shumaila's
April 1, 2015
Check us out for Manicure and Pedicure prices CLICK HERE.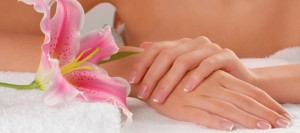 Summer is just around the corner and with summers its again a good-bye to hibernation period you have to face in winters. Its time to refresh your beauty and gear up for summer-stuff like putting on your flip flops and run to beach and open toed shoes with colorful dresses. The world is going to see your hands and feet, that is why summer's must have treatments definitely include Manicure and Pedicure. To make your nails, hands and feet as beautiful as you are, Shumaila's have all what you need. Manicure and Pedicure treatments at Shumaila's give your hands and feet much needed comfort after being stuck into winter-boots all the season.
Luxury Manicure at Shumaila's
With sun out and summers in the air, you are going to get chances of flaunting your hands without gloves more often. How wonderful your hands will feel getting a relaxed massage, removal of dead skin and some brilliant nail design. For all this luxury and awesomeness, Shumaila's is the place for you. With all the expertise, our staff gives you an experience that you will absolutely love. Our manicure treatment includes activities ranging from relaxing massage, thorough cuticle treatment, and exfoliation to nail treatment including application of any summer nail colour of your choice. Mark your impression this summer with this luxurious manicure treatment.
Reinvigorating Pedicure at Shumaila's
Give your feet some air this summer and beautify them with our brilliant pedicure treatment. Glowing and smooth feet with shinning toe nails are the must have while showing off your feet in open. Its not just beauty that matters, but the health benefits you receive from treating your feet right are remarkable. There are certain points on your feet that relate to other body organs, so massaging them right provides relief, removes stress and improves their functioning. Our therapists are qualified in providing pedicure treatment that is comfortable and stress reducing with lasting impact. Out pedicure treatment not only massage, exfoliates, repair heels and nails but you will enjoy aromatherapy that will revitalize your energies At Shumaila's you can enjoy one of the last experience of pedicure in ilford.
So what are you still waiting for, book yourself a place today and have a delightful experience with us. Contact any of our salons.