Thanksgiving Beauty Ideas
November 23, 2012
After you have finished eating a hearty thanksgiving dinner, it's time to unwind and relax with the leftover edible ingredients that can be used to pamper your skin and help you detoxify after the hustle and bustle of dinner preparations, shopping and socialising.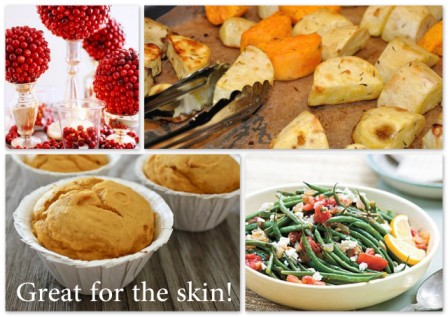 Cranberry Face & Lip Exfoliator
It's inevitable that you won't have a box of this lying around during thanksgiving. Simply pick up a couple of fresh ones, mash them up and apply all over the face as a fresh face mask and it works brilliantly at treating breakouts, blemishes, acne due to its anti-bacterial properties that heal and soothe. Mix it up with sugar and almond oil to make it into a refreshing facial scrub or an intensive lip exfoliating treatment. If you're not a huge skin care person, mix up your own DIY tinted lip balm with a bunch of cranberries, vitamin E oil, almond oil or honey.
Pumpkin Face Mask
You know pumpkin is great for exfoliating and rejuvenating your skin as shown in our Halloween Beauty post previously. If you're not a pro incorporating it in your skin care then there's always a first time. Pumpkin acts as a natural resurfacer for your skin that must be tired and worn out after a hard day's of work at Thanksgiving yesterday. Make sure you make use of those spare Pumpkin cans lying around or any leftovers from cooking a pumpkin pie. Simply mix the puree with milk, honey, lemon or egg depending on whether you have normal, dry or combination/oily skin and leave it on as a face mask before washing it off.
Sweet Potatoes for Tired Eyes
These are not only delicious but are thoroughly nourishing, hydrating and a great antioxidant, working at renewing skin cells. As the area around the eyes does not produce any oils on its own, these would make great eye pads to put on whilst you indulge in one of the above listed DIY facial treatments, waking up with a shiny set of peepers.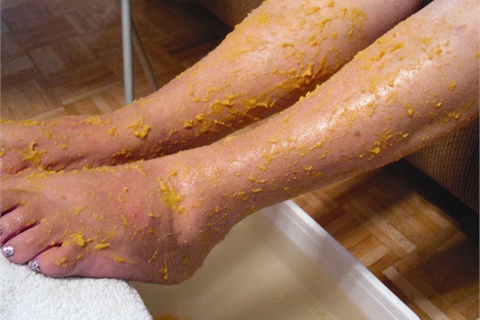 Mashed Potatoes as a Foot Spa
Did you know potatoes not only make a scrumptious meal but also have anti-inflammatory properties that make them the perfect post-thanksgiving treat for your feet after all that cooking and shopping. Use it as food for your feet by smothering them in the mixture with warm water so they retain heat and moisture, providing a relaxing at home foot spa alongside repairing those cracked heels.
Green Beans for Baby Soft Skin
This soothing vegetable mixed with a dollop of yogurt as a lotion, after being cooked and mashed works wonders at delivering baby soft skin, especially effective on areas such as the elbows, heels, feet and hands that work harder than the rest of our body but are the most ignored!