There is a lot of debate considering what is the perfect age for a Botox Injections. Some believe the non surgical cosmetic treatment is reserved for the mature audience who are in their 40's and above. It sounds justified when the media criticises someone with wrinkly skin, creased foreheads, droopy chins and saggy jowls. The media compares a mature adult to the appearance of a 24 year old when in fact many young mena and women are also on the quest for 'perfect' skin indulging into treatments as a luxury experience.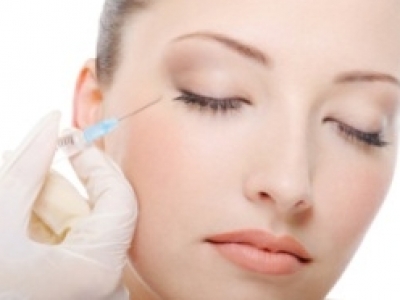 Botox is simply a non surgical treatment, that leaves no marks, scars of incisions. It's safe, virtually pain-free, has no recovery period, immediate effects, approved by the FDA and carried out by professionally trained Doctors and Nurses and has almost no side effects. Clients are able to get on with their day within just 15 minutes after the treatment has been complete making it a convenient treatment for all. Results albeit immediate can be visibly noticed in 3 days, lasting up to 6-9 months after which you can prefer to top it up with another Botox Injection.
What the above tells us is that because the treatment has no dangerous physical implications as such that would make it unsuitable for the younger audience, it is at the end of the day an ethical decision by the person who wants to indulge in it. If a young skincare enthusiast for instance is mentally ready for the treatment and wants to prevent the formation of wrinkles on the forehead or the crows feet around their eyes before they develop, it's just as similar to them investing in a high-end skin care lotions, which might not be guaranteed to show effective results.
Botox Injections can be used on facial areas such as the forehead, around the eyes, brows, nose, nose to mouth lines, chin and corners of the mouth. Let a professional examine your face and suggest which areas of the face can be subtly treated with Botox Injections to prevent pre-mature ageing. This way you'll avoid the freeze frame effect and will be able to enjoy the unlimited benefits of Botox which is considered to be a boon by Doctors who believe it is safe and absolutely effective if used strategically and in moderation on younger clients.
Facts and figures don't lie and according to the American Society for Aesthetic Plastic Surgery, Botox is the winner on the list when it comes to non-surgical cosmetic enhancement treatments since the past 3 years to say the least, with 2 million surgeries carried out by certified doctors. At the end of the day, it all depends on what your personal preferences and priorities in life are and if you like to take extra care of your skin and want to give Botox Injections a try, contact us and we will help you make an objective and unbiased decision via our free consultation service.