Top Summer Beauty Concerns Cured
July 10, 2013
Summer is all about the sun, holidaying, partying harder, beaches, barbecues, festivals, camping and so on which can take a toll on your skin, hair and body. We'll show you below how to combat the side effects that come with the Summer festivities and although these might not help you look glamorous, they'll surely be a SOS remedy and will help provide a good canvas for your hectic Summer routine.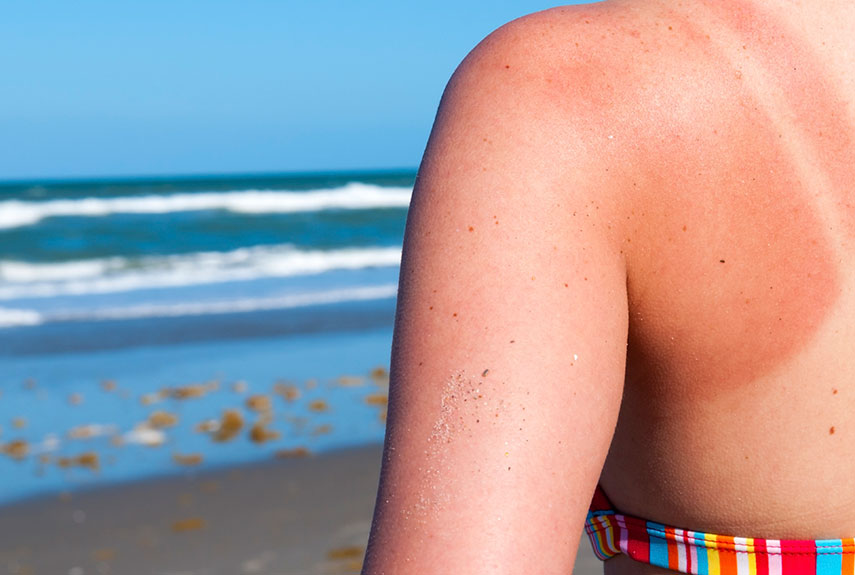 Hair can play havoc in the sun, heat and humidity. Pair it with a little bit of unexpected showers and a hair disaster is what will follow. If you're lucky to have limp, normal hair that doesn't turn frizzy or feel greasy after being tormented by humidity and water, then you're lucky! Majority of people suffer from oily/combination hair which can easily go big in the humidity, feel greasy and loose it's clean feel quickly no matter how often you wash it and tends to resemble nothing but a frizz ball.
Our top picks to solve these Summer Beauty Concerns have to be a trusty Dry Shampoo, ditch the regular Batiste and opt for something from Lush, Suave or Orbe if you suffer from a sensitive scalp and can't get on with Batiste's typical sweet scents that are too overpowering. Festival, holiday or beach – this will save you from a majority of hair disasters.
Sun burn and over exposure to chlorine in the water or fluctuating temperatures can lead to red, aggravated skin that can call for a beauty emergency. Not only is sensitive skin irritated by environmental factors tricky to calm down immediately, it can create an uneven, difficult to work with canvas for make-up application on top. Let alone the possibility of make-up annoying it and making it worse.
For sensitive skin in the Summer, a cult favourite is Dermalogica's Ultra Calming range. Not only is the range devised to take care of skin irregularities due to sensitivity, it contains cover up primers, tinted moisturisers and foundations which provide enough coverage to camouflage flaws alongside soothing and calming irritated skin underneath, making it heal. Treat your skin to a Dermalogica Ultra Calming Facial or an Ayurvedic Herbal Facial in the Summer for an intense calming session that will leave skin stronger.
You can have the most gorgeous, controlled, clear skin throughout the year but the sweat, humidity and grime in the Summer can easily lead to clogged pores which in turn can cause breakouts, acne, blemishes, pimples or whiteheads depending on your skin type. You can prevent it by using products from La Roche Posay and Dermalogica that contain salicylic acid and anti-microbial ingredients which are brilliant pore clearing agent.
Non abrasive overnight exfoliators such as Alpha H Liquid Gold also work wonders at getting rid of spots and shedding unwanted skin cells to allow fresh skin to breathe. Use a mattifying and concealing tinted moisturiser or BB cream instead of a heavy, full coverage foundation to combat this Summer Beauty Concern. If you have returned from camping, festival or a beach holiday with skin that's broken out, opt for a MediBac Facial which is perfect for adult acne.
Take care of your skin before Summer shows its effects on it. Sun screen, dry shampoo, soothing skincare, blemish balms and calming facials will be your best bets for prevention or quick recovery.