Winter Dry Skin: Quick Fix Skincare
December 12, 2013
Whatever winter does to your skin is really not glamorous. The extreme dry skin, pesky patchy skin, flaky bits and parched taut skin is the last thing you want to be stressed out about this festive season. First up, amp up your skincare to include intensive, good quality, raved about, tried and tested, beauty editor approved skincare goodies. Make this a part of your skincare routine, mix up a tiny amount of these super hydrating products with your eye cream, your regular moisturiser, serum or face mask to give skin that much needed moisture boost. Below are favourites you can resort to at any time during winter for a guaranteed dry skin fix.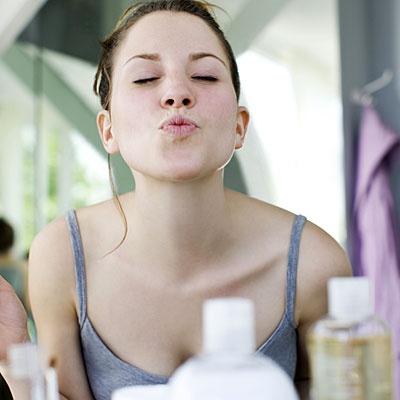 Elizabeth Arden 8 Hour Cream – Of course you've heard of this cult favourite, celebrity raved about product. It's an intensely thick consistency that is designed to work in the toughest of situations such as insect bites and minor burns. Hence curing a dry skin patch, is a piece of cake for this baby. The consistency is such that you may not want to use more than a pea sized amount but even a little amount does the job. Perfect for lips and any areas of major concern overnight.
Weleda Skin Food – Is a more usable formula with a thick cream like consistency that can easily be mixed up with your usual face cream. It's a great one for those who like their skincare to be natural as it contains all essential oils and natural ingredients. This one is great for combination skin types as well as it will not result in breakouts. Works brilliants at quenching flaky skin and repairing it during the day. Perfect to use prior to applying make-up as it's not overtly greasy.
Good old Vaseline – If this is good enough for Marilyn Monroe, we can expect it to work pretty good on our skin too eh? We recommend slathering a thick layer of it as an intense face mask after a long day at work or in the shower to allow steam to work in combination with it. Even better, use the superb concoction as an overnight treatment and allow it to repair and hydrate your like. Plus it's easy on the wallet and widely accessible making it a necessity in your skincare wardrobe this season.
Dr Lipp Nipple Balm – This modern moisturising concoction has received heaps of praises in the past few years to make it a staple in your winter dry skin fix SOS kit. Besides being used on sensitive parts of the body, it makes a great treat for the lips and the rest of the face for spot treatments.
Shiffa Healing Balm – Formulated by a skin doctor in Dubai, this skincare range arose out of the need of a mother needing great skincare during pregnancy, free of any nasty chemicals. This one targets soothing and calming alongside helping to heal blemishes making this great for problematic skin types. The balm to oil formula needs to worked in between fingers and smothered all over the face for a treat your skin will thank you for. Perfect for use around the eyes as well and helps to add a gorgeous shine to the skin.
Dry skin facials we recommend: