Father's Day Spa Day: Grooming Gift Ideas
June 12, 2013
Father's Day June 16th Grooming Gift Ideas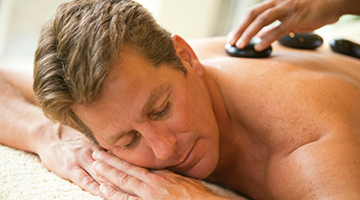 CACI Face Lift – Every dad is undoubtedly worried about getting older whether they except it or not. So go ahead and take the liberty of gifting them this innovative anti-ageing facial that is equivalent to a face lift but minus the pain and the atrocious pricing. It's in fact relaxing, highly rejuvenating, extremely hydrating and wrinkle busting. It will take the years off a man's face and the electronic equipment involved in carrying out the facial will surely put it in the 'manly' category for the dads.
Teeth Whitening – It's on everybody's wish list isn't it? Seeing all those celebrities flash those pearly whites is enough to men wanting the treatment. However it is a given fact that dads will not purchase such a treatment for themselves and would rather want it gifted. Go unconventional with this Hollywood smile treatment and gift your dad a relaxing session after which they will be able to immediately witness amazing results. It's all smiles we say!
Dermalogica Age Smart Facial – A brand backed by Dermatologists and used frequently by our professionals and at our salon, we cannot recommend the brand enough. It's fuss free, gets instant results and targets your skin's current problems spot on. It has a facial especially designed for ageing, mature skin that is bound to be loved by dads. Using to the point Dermalogica products in a pampering session, any man is likely to feel special.
Luxury Pedicure – Apparently this particular one is usually seen to be a 'feminine' treatment by most men when they hear or see other men doing it but the fact is that a majority of men would love a spa like pedicure treatment. Who wouldn't want to relax their hard working feet with a stimulating foot massage? For a metrosexual, self conscious, spa loving dad, this would be more than perfect to ease the pain from a hectic lifestyle.
Full Body Massage – Staying on spa like treatments, how about a full body massage treatment gift for the dad this Father's Day? Guaranteed to be well received, it's not only an unexpected present but incorporates a neck, back and shoulder massage with active ingredients, aromatic products, a relaxing environment and strategic hand movements that will leave the recipient energised. Particularly useful for dads on a stressful schedule who often complain about shoulder aches. It releases tension and has a holistic well-being approach to it leaving the mind clear of thoughts and the body feeling light.
Book your Fathers Day Spa Today Today, let him be pampered and spoiled. He will come back a new man! Everything from Massage to Face lift.