Have a beautiful New Year
December 26, 2012
With New Year comes the inevitable resolutions. In 2013, why not make it a year to be your most beautiful yet? So what beauty resolutions are you making for next year? Here's a few to get you started.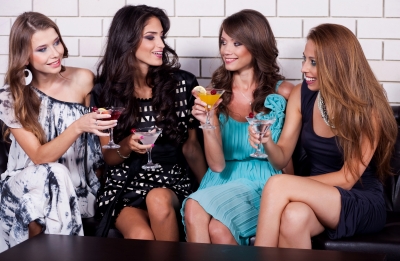 Don't skip the SPF
OK, I know we live in the UK and it isn't exactly sunny all year round but you can't skip the SPF. Most good moisturisers come with SPF these days so make sure that you pick a product with at least an SPF of factor 15.
Even on the dullest winter's day, UVA and UVB rays can damage your skin and as these are one of the biggest causes of skin aging it's a good idea to protect your face.
Remove your makeup
It doesn't matter how tired you are after a hard day at work or even a night out, you need to make sure that you remove your makeup at the end of every day. There is nothing worse than going to bed with your face covered in gunk and grime from the day. All that will happen is you will have clogged pores leading to nasty breakouts.
You are what you eat (and drink)
Just as important as what you put on your face is what you put in your body. In order to look your best you need to nourish your skin from within by making sure you get your five a day and drinking lots of water. That way you will have beautiful looking skin because you need lots of fluid and vitamins and minerals in order to look your best.
By drinking two litres of water a day you will flush out toxins, keeping your skin supple, soft and healthy.
Don't neglect your body
Beauty doesn't stop with your face and you shouldn't neglect your body, so make sure you use body moisturiser. Your daily bath or shower can rob the moisture from your skin so you should apply body moisturiser after every bath or shower.
Exfoliate
Exfoliation is a great way of improving the look of your skin – by sloughing away dead skin cells it can stop your skin looking dull and lifeless, as well as encouraging new skin growth making you appear more radiant and rejuvenated.

Experiment with a new look
The New Year is the perfect time to try out a new look, so why not book into the salon for a change such as a new hair cut or colour? It's a great way of rejuvenating your whole style.
Take time for you
Life has a habit of becoming a bit stressful, which can show on your face and make you feel less than beautiful. Therefore, by taking time for a relaxing massage, facial or beauty treatment you help melt away the stresses of life. Not only will the treatments improve the way you look, but also how you feel. If you are relaxed and happy on the inside it will show on the outside.
It doesn't matter what your beauty resolutions are this year, 2013 could be a great time to make sure that you look fab whatever life throws at you.