Make-up for the party season
November 9, 2012
With the party season just around the corner as we approach two major festivals of Diwali and Christmas by the speed of light, you have to make sure you look your very best on the festive occasion alongside juggling work and family and running errands and house chores.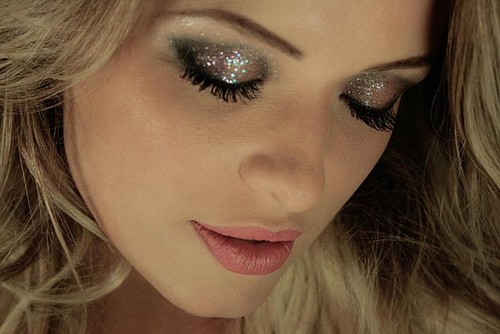 Party make-up basics
It's all about glitter, shimmer, gloss and sparkle at this time of the year. Of course you can decide to keep it subtle and understated if you like but showing a little excitement for the occasion through your make-up will not hurt and will surely make you a social butterfly in the crowd and blend in easily, without looking tired and worn out.
It is a fact that shimmery eyes and sparkly cheekbones immediately perk you up, lifting your spirits, brightening your appearance in a jiffy and complimenting any outfit. If you're finding it difficult to reinvent yourself with make-up looks, take inspiration from runway looks, magazine, blogs or YouTube gurus to find out the latest in industry trends.
Emerald greens, rich maroons, mysterious khakis and iridescent nudes are few of the party eye shades that you would want to experiment with this season.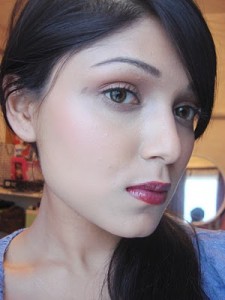 A red lip for a classic party make-up
No matter what year we are in, a classic red lip will never go out of trend if you are looking for a fool proof party look. To add in some Autumn/Winter 2012 flavour to it, opt for an orange based red, a pink toned red or an elegant magenta instead of the classic neutral red. Shake things up a little by opting for matte shades that will make you look like a modern diva.
As for the eyes, shimmery neutrals Marilyn Monroe style will be your best bet although nothings stopping you from applying a matte taupe or a charcoal grey if you are feeling brave enough. Keep the cheeks light and creamy with a tint of rose shot through them.
Just a tip: If you find it difficult to achieve the perfect red pout, choose an easy to wear gel, stain or tint formulation available these days.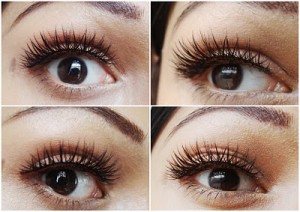 Lashes and a Cat Eye for an easy party look
If you are a no fuss, low maintenance party girl, then a good set of false eye lashes, accompanied with a flick of cat eye liner will make you runway ready in less than 15 minutes. Ditch the black eye liner this year and instead opt for a rich deep brown with gold specks to create that famous winged out liner, along with some warmth infused through it.
A warm peachy blush with golden undertones will chicly compliment your eyes and a deep berry toned, vampy lipstick or lip gloss is all you will need to complete this look.
Just a tip: A full set of false eye lashes can be difficult to apply on your own. Opt for a box of individual lashes that are easier to glue on and you can select their placement according to your personal preference.