Protect Skin in Winter with Pre-Winter Facials
October 6, 2013
Skin in Winter can get dry, dehydrated, chapped, dull, uneven, patchy and wrinkly. A tonne of factors including our lifestyle, diet, weather, heating etc can help in enhancing skin conditions in winter even more. Changing your moisturiser to something more intense, adding a hydrating face mask to your winter skincare routine and layering your skincare by including a serum before a moisturiser – can all help in making sure skin in winter stays cushion soft, supple and bouncy.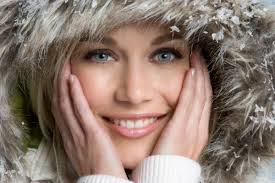 Our top 3 pre-winter facial picks are as follows:
Red Vine Facial. Everyone would wish to have a healthy glowing skin and this magic is now possible by red wine. The red wine benefits for skin is because the antioxidants that protects your skin and prevents it from ageing. Resveratrol a potent antioxidant, about 20-50 times as effective as vitamin C alone, produced naturally by grape skins and stems, has been reported to have anti-aging and anti-inflammatory effects. And proanthocyanidins, found in the skins and seeds of the grapes, removes harmful free oxygen radicals from cells. Overall the skin benefits of red wine include a reduction of fine lines and superficial wrinkles, a lightening of surface pigmentation, and softer, suppler skin with improved hydration.
CACI Hydratone Facial. Hydratone combines active micro current rollers with a unique, electrically conductive gel mask that has been infused with powerful hydrating properties (Collagen, hyaluronic acid, vitamin C and Vitamin E). The rollers gently massage the face causing the mask to become "charged" so that the whole face is bathed with rejuvenating energy. A perfect pre-winter treat to arm your skin with defences to face the harsh, chilly season. Collagen, Hyaluronic Acid, Vitamin C and Vitamin E in this facial will ensure skin stays hydrated, firm, supple and bright.
Microdermabrasion: Your winter skincare will only be absorbed into your skin if it has been thoroughly exfoliated and has a canvas that's ready to absorb all the advanced ingredients from your skincare. If not, you will find your winter skincare simply sitting on top of your skin and not doing much for your skin at all. Microdermabrasion uses fine crystals to resurface the skin and vaccum any unwanted dead cells, open clogged pores and get rid of any hyperpigmentation or uneven skin. It also aids in stimulating collagen production and leave skin buffed and luminous. A treatment is recommended every 4-6 weeks but one carried out just before winter will leave you feeling amazing and protect skin from the harsh effects of the initial month of Winter.