Quick tips to deal with Acne-Blemishes
December 11, 2012
The party season is just around the corner and the last thing you need is to get stressed and worried about acne. Breakouts, acne and blemishes can easily make one overtly self-conscious and affect their mental and physical health due to anxiety and stress. Hence a few tips and tricks to keep your skin in good shape days before Christmas.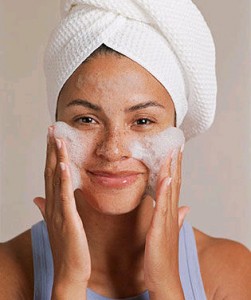 Preventing Acne formation
Invest in good quality products cleansing & exfoliating products such as a Clarisonic and a mild, soap free cleanser such as Neutrogena than cleanses from within the pores making sure no sebum is blocking the pores and causing protein build up which in turn can not only cause acne as they have no way to escape but also white heads and black heads.
La Roche Posays' Effaclar Duo is a latest talk of the town for topical application on the face where it renews the skins layers, causing dead skin to fall off and fresh skin to shine through, meaning less build up and break outs. Prevention is much better than cure so if you have adult, occasional acne that pops up now and then, there are many ways in which you can try and prevent it from developing in the first place.
Consult a Doctor for Acne
Visit a Dermatologist for professional advice. It is expensive and that goes without saying however just getting a few topical creams prescribed can help you along the way as they will work in a guaranteed manner without any side effects. Also, once you know what works for you and what doesn't, you can then purchase these prescribed medicines directly from the pharmacy.
Professional advice is psychologically helpful as well as it prevents you from getting stressed about the acne on your face and introduces you to a professional who you can share your concerns with, leaving you calm knowing you are in good hands. If you are troubled with leftover acne scars however, Derma Roller or Micro Needling will be the perfect option to indulge in before a Christmas party.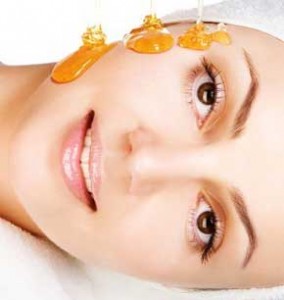 Homemade Anti-Acne Skincare
Home made recipes and remedies can never be out of fashion as although mild, they work effectively and are of course, cost effective! Especially delicious and warm for the winter is the Honey and Cinnamon mask which is high in anti oxidants and anti bacterial properties that stop bacterial growth in the first place. Cinnamon is known for its anti inflammatory properties that can reduce acne. What you'll need is 3 table spoons of honey and 1 table spoon of cinnamon, heat up the mask in the microwave and relax while it works wonders on your skin for 20 minutes. What's great is home made recipes can be used as frequently as you prefer!
Make-up tips for Acne prone skin
Finally, less is more when it comes to make-up. People usually perceive their skin to be worse than what it actually is so it's important to see yourself objectively and cleverly cover only what you need, making the most of your healthy skin. Keep the base light, dewy and airy and play with colour on the cheeks and eyes to draw attention away from skin's problematic areas. Vichy Dermablend do fantastic cosmetic products that are also corrective at the same time and help cover acne drastically whilst still appearing light on the skin.