Revamp your haircut, style & colour this Winter
November 2, 2012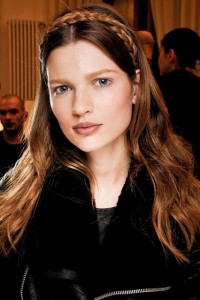 It's always good to shake things up a little when it comes to haircut and hairstyles particularly as we start approaching colder nights and short days and want a breeze of fresh air to help us get rid of those winter blues.
It's quite common for people to get a new hair-do at the beginning of Summer and then let their hair grow in its natural shape and form. What happens is that the hair cut, colour or style is usually out of fashion or either not suitable for Winter, making you stand out in an unusual manner from the crowd which is of course not what you want!
A trim in time saves nine
A perfect hair cut that will compliment your face shape and bone structure (let alone the winter accessories!) is not only varied depending on every individual but also subjective based on your personal preferences and comfort level. All we can recommend is to not be afraid to experiment because as they say, it's only hair and it will grow out. This season's all about straight bangs/fringes, short bobs and long layers.
Tonal Fusion
Hence frequent cutting and styling is necessary if you're someone who likes to look in style and keep up to date with the runway trends. A nice wash of a deep colour all over the hair such as auburn, chestnut brown or even a pitch black infused with rich tones blended into it such as caramels, burnt orange, turquoise or pink as seen on the AW12 runway also makes hair look immediately ready for the chilly months.
You can of course incorporate such fun yet seasonal shades into your natural hair colour subtly and softly through highlights beginning from chin down or prominently to make a statement via tonal fusion or the so called 'ombre' trend that dominated runways as well as the streets of London this year. Try dip dying the other way round this Winter with a lighter colour on the top half and a darker colour contrasting on the ends, making it much more wearable!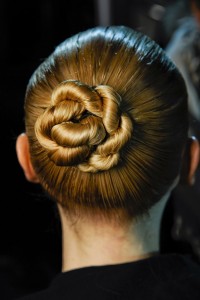 Style it up
As for hair styles, nothing defines Winter better this year than high or low buns, centre parting, carefree waves, twists, plaits and braids, high ponytail that we witnessed on the ramp at Chanel, Michael Kors, Stella McCartney, Roberto Cavalli and the list goes on. All of which are surprisingly easy to achieve at home in a quick few minutes before you head off to work, college or for an evening out.
Getting ready for an occasion however can be daunting so if you're looking for a versatile hair salon service in London with experienced hairdressers who you can trust, simply give us a call and we shall make the arrangements for you.