SOS (that's Save our Skin): Shumaila's guide to rescuing dry winter skin
March 31, 2013
OK so the sun seems to be shining for the time being but the extended cold weather has probably played havoc with your skin. You've probably noticed that especially on your face your skin is looking particularly dry and flaky. This is because the constant change of temperatures between warm and cold can leave your skin looking dry and dull. But all is not lost there are ways that you can make sure that your skin is in it's best possible condition for spring – so here is Shumaila's dry winter skin rescue guide.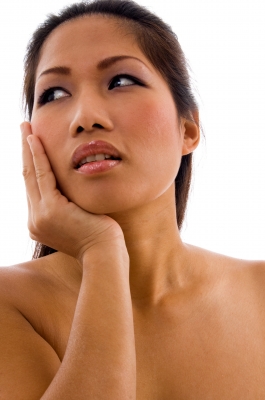 Hydrate from within
The first step to repairing winter skin is to make sure you are hydrating from within so make sure you drink at least 1.2 litres of fluid a day and the best drink you can have is water so drink loads of water and eat a healthy balanced diet and that will start to repair the damage done by winter.
Moisturise
One of the best things you can do for your skin is to moisturise it at least twice a day. While you may have found the perfect spring/summer moisturiser with dry winter skin you are going to need something with a bit more oomph to ensure your skin remains moisturised. So you need to apply it straight after you get out the shower in the morning and just before you go to bed.
While a hydrating facial could be the perfect way of getting your skin back to it's glowing best. The trained therapists at Shumaila will be able to find the best option for your skin's needs.
Exfoliate
Of course you are going to need to remove the dead flaky skin so by exfoliating once a week will help remove any dead skin, which also causes your skin to look dull and grey, and will help keep it looking in its best condition.
It's also a good idea to switch to a mild cream cleanser so you don't strip out any vital moisture from your skin. By using a milder cream cleanser you can help ensure your skin still retains moisture.
Hydrate your rooms
One of the biggest causes of dry, flaky winter skin is central heating. We obviously need to keep the heating on in winter but it can leave the air really dry in our homes and this in turn can wreck havoc on your skin. Therefore, it is a good idea to invest in an air humidifier as this will add moisture back into the air and trust me your skin will thank you.
Avoid hot baths or showers
While sitting in a hot bath or having a long hot shower may sound ideal on a winter's day if the water is too hot it will actually cause your skin to loose moisture so if your skin is particularly dry try to limit the time spent in the shower.
Don't forget your hands and body
It's not just your face that feels the effects of winter you body and especially your hands also get affected by the cold so make sure you look after them too. You need to regularly apply body lotion and hand cream while a manicure or body wrap could help get them back in tip top condition ready to face the spring.