Spring Skincare Tips: Bare Legs On Show
March 20, 2014
With the first day of Spring already here, weeks of heavenly sunshine are likely to greet us very soon. But considering it's only March and the British weather likes to be moody, we'll have to anticipate days when bare legs can be at show and when not. Hence we suggest being ready the night before you plan to show some skin so your legs look absolutely flawless and you're not caught in a leggy situation. Find below, our Spring Skincare Tips that will let you have runway ready legs in no time.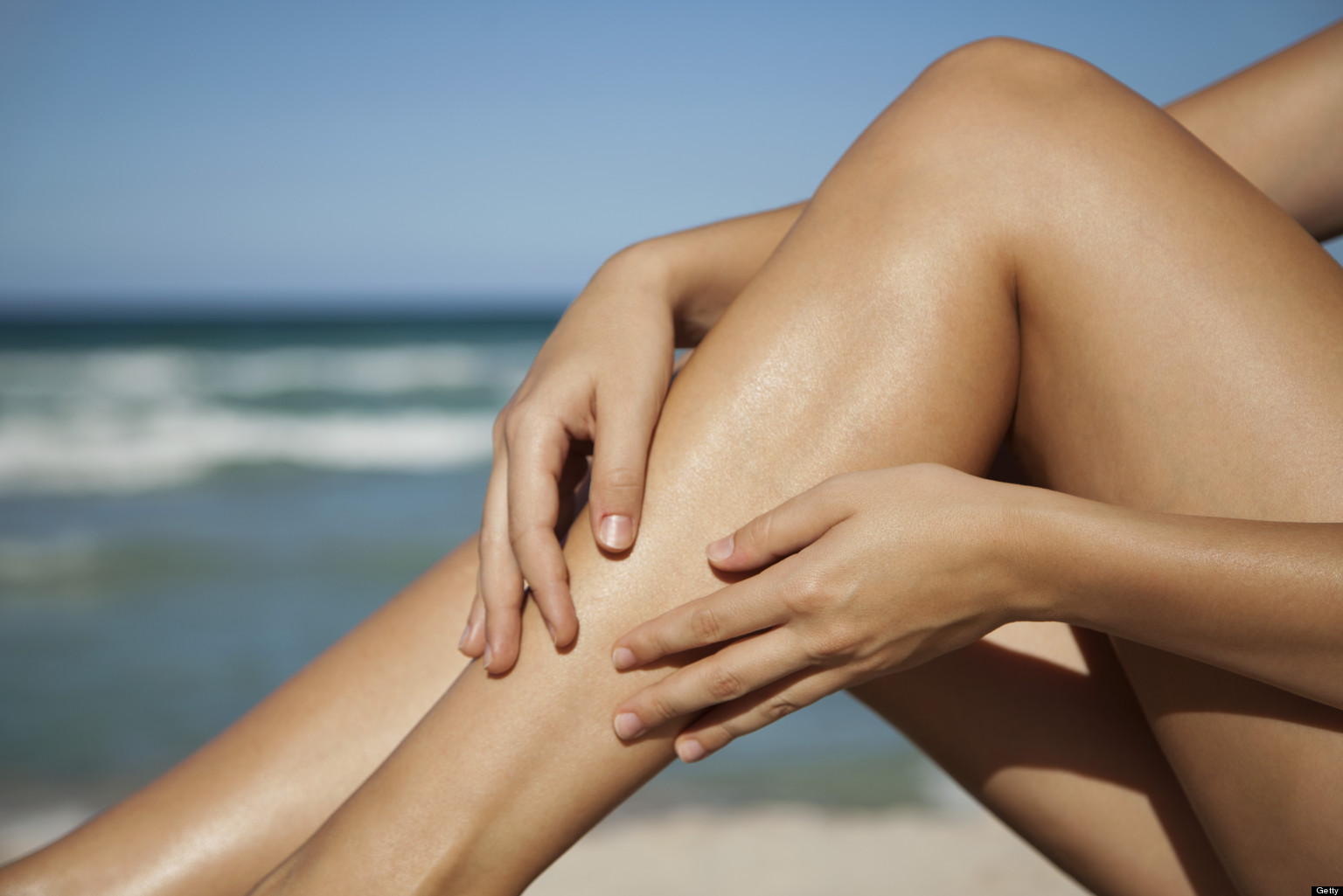 Exfoliate. You don't want chapped, flaky skin and dead skin cells on show when you decide to flash those legs. Indulge in an effective oil based, sugar granule containing, spa like exfoliator to attend to your 'hidden-in-jeans' skin. Rub it in upwards and downwards strokes and then in circular motions for a thorough scrubbing session. The right formula will ensure your skin is kept hydrated and glowing by the end. Concentrate on motions towards the heart, giving extra TLC to elbows and knees and use a body brush to get your lymphatic system up and running at the same time.
Microdermabrasion or Body Polishing are great way to get legs looking super model like, only if you have a little more time on hand to get ready. A great way to treat yourself to a weekend spa session as most salons will have Microdermabrasion available for individual body parts such as the legs. The medical grade crystals used in this treatment will reveal a fresh new layer of skin and is the perfect way to conceal any wear or tear suffered during the Autumn/Winter months last year. Also a lush one to indulge in if there's a special occasion or an evening event you're heading out to and want to ensure your legs appear gorgeous in the flash light or harsh artificial lighting.
Waxing. Getting rid of that not-so-glamorous peach fuzz is the first thing to do when you're sure you're going to be flashing some skin the next day. Ingrown hair can be a bit of a problem to deal with but aloe vera based products available in the market are superb at reducing discomfort. If nothing works, the good old ice trick will also help cool, calm and comfort skin post-wax. IPL Hair Removal will be a more convenient and permanent hair removal treatment to indulge in post Summer.
Make it up. If you are lucky and have absolutely flawless legs, just a slap of some golden tan will have you looking like a bronzed goddess in no time. But if like most of the population out there, you suffer from spider veins, scars, bruises, hyperpigmentation and so on, some MAC Face & Body Foundation rubbed into the skin works wonders at providing that flawless, smooth canvas. Opt for either this or a tan. For higher coverage, it's better to use MAC Face & Body and if you want it to mimic a golden glow, simply opt for it in a deeper shade so you hit two birds with one stone.