Stages of Microblading Eyebrows – My Personal Experience
February 26, 2018
Microblading eyebrows is one of the newest beauty phenomenon for gorgeously arched brows, and I am pleased to say I was brave enough to do it! It's been something I've been wanting to do for some time now, and after just two relatively quick visits to Shumaila's Beauty Essex, I now have the most beautifully sculpted and natural looking brows I've always dreamed of.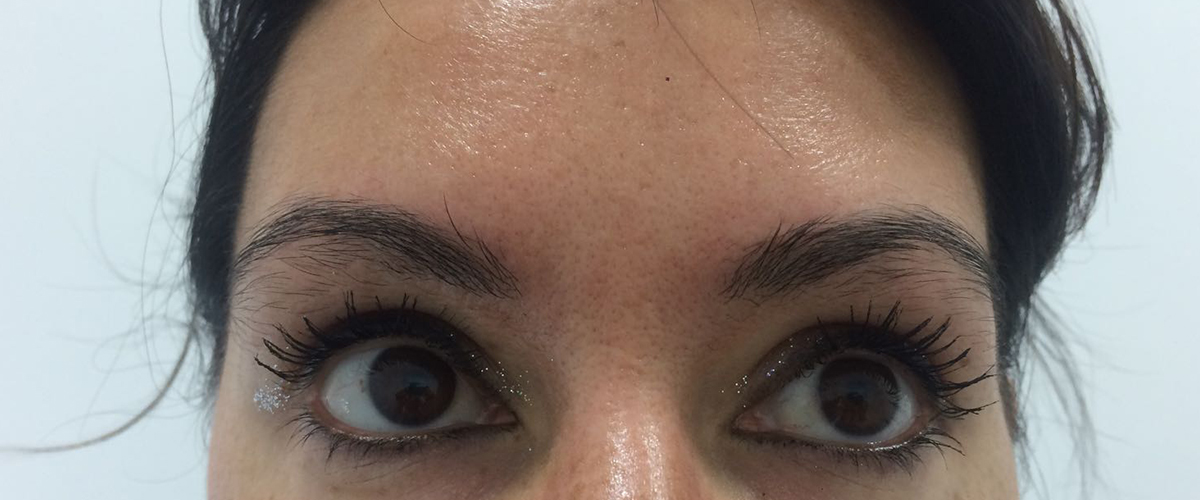 For some, the procedure may not be all roses, after all, the thought of a tiny blade scraping at your skin for almost two hours is enough to scare anyone away, but fear not for at Shumaila's Beauty Essex, Hafsa prides herself on a safe and sterile procedure and provides excellent aftercare, too. As a recent client, I was asked to put together a diary of what the day-by-day healing process looked like for me, as it's important for potential clients to visualise what is normal and what is not. Just remember, it is completely normal to experience some scabbing, flaking, patchiness and even some pigmentation loss during the healing process. So, although it may appear that your brows are falling off, they aren't, and you will just love how they look at around day 50, your touch-up day!
Day 1 – November 26th – My freshly microbladed eyebrows look perfect. I am in love!
Days 2-4 – November 27th – My brows begin to look very dark and very thick, which I am told is normal.
In fact, during this period the brows will begin to get darker as opposed to lighter but don't worry, they will lighten up again.
Days 5-7 – December 2nd – It is during these days that the brows begin to flake and scab.
As the brows begin to become patchy, the scabbing occurs, and this is when they begin to fall off. Absolutely resist the temptation to pick at the scabs as this will run the risk of pulling the pigment out and ruining your perfectly shaped brows. However, as you can see in the picture, they still look as great as they did on day one.
Days 8-10 – December 3rd and 5th – During these two days it may look like your brows have fallen off as they are still scabbing, but don't worry, they are still there.
It is at this point you will realise why the touch-up appointment is so important. To me, my eyebrows still look great, even with a little bit of flaking.
Days 14-28 – December 9th-26th – My eyebrows are now beginning to come back but they are patchy.
These will eventually fill in overtime but if it's not quite what you were expecting, the touch-up appointment will help to fix that.
Days 29-46– January 3. Post touch-up appointment – My eyebrows look amazing just like they were on day one.
It is during this appointment that the majority of the pigment becomes 'glued' in and allows for the brows to stay semi-permanent for up to six to fifteen months. I highly recommend the touch-up appointment to fill in any gaps that may result from scabbing.
If you are considering microblading eyebows but worried about all the stages, don't be! As you can see there are plenty of ups and downs that take place, but the end result is well worth it. In fact, every stage of the healing process was absolutely fine for me – just follow the aftercare instructions to a tee like I did, and you won't have any problems. I would highly recommend Shumaila's Beauty in Essex to anyone looking for professional and natural looking brows, which also don't cost a fortune. Not only was Hafsa a complete professional, she made me feel extremely comfortable and at ease with the entire procedure from start to finish, and in fact, I have already begun telling the world where I got my gorgeous new brows!