Summer Fit Body Tips & Tricks
May 24, 2013
Start clean eating today and you will thank yourself for it in not just a few months but for years to come. Human bodies are made to move around and processed foods will only make you grumpy and your body bloated and lazy. Clean eating is a simple concept to get summer fit where you eat foods that you prepare from scratch with all natural ingredients from mother nature. This will automatically cut out all those unnecessary carbs from your diet and provide your body with the good carbs that you actually need.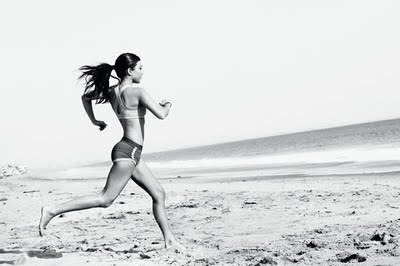 Another rule in clean eating is to say no to all things artificial, with preservatives containing ingredients that you cannot pronounce and white bread, rice and pasta. Opt for a healthier alternative for everything. If you're craving something sweet, you'll be amazed how figs, dates, bananas and yoghurt quench you dessert cravings instantly minus the calories.
Do your cardio on an everyday basis and think of it as a lifestyle routine to get summer fit that you cannot opt out of. Just like how you eat and sleep everyday, your body needs movement and with our hectic lifestyles, a 30 minute cardio round on the trendmill or at a lap in the park will keep you fit as a fiddle. Of course it will melt off those calories and shed the layer of fat so you can start seeing your real, natural body shape in no time.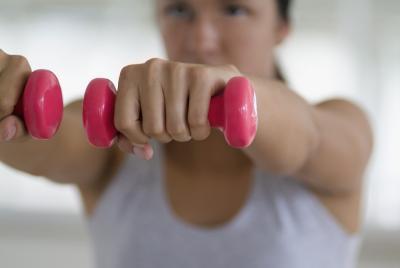 After you have incorporated a regular dose of cardio in your everyday lifestyle, you need to build and tone those muscles that can now be seen as you are leaner and more fit from cardio and clean eating. Don't worry about the scale any more and concentrate on inch loss and dropping dress sizes as that's more of an accurate measure.
Especially as muscle can weigh more than fat, you'll notice how your weight on the scale is stagnant whereas your jeans feel spacious. Stick to your goal, have realistic expectations, trust the mirror, gauge friends and family reactions to keep you motivated. The scale will give in eventually. Plus after you visibly start noticing your muscle tone improving, you'll no longer be a slave to the scale.
However, if you do have trapped fat deposits and toxins in your body that you feel you need to flush out, a Body Wrap treatment will be your best friend to a summer fit body. It will take care of any bloating or cellulite that you may have especially on your stomach and thigh area. Water retention due to fatty or processed foods can cause bloating which this can take of. The unsightly dimply area on the back of the thighs will be ironed out with this intense and effective treatment. The more sessions you attend, the greater the difference you'll notice, especially when combined with all of the above weight management techniques. You will not only notice immediate inch loss but also a lower weight on the scale.
Once you have got rid of that cellulite, it's time to deal with the past and get rid of any stretch mark scars on the thighs and tummy area from weight gain in the past. A safe and effective treatment is Derma Roller for stretch marks which you can either opt to get done at a salon by professional therapist or get yourself an at-home Derma Roller kit to do it in your own time. The needles in the derma roller will resurface skin to reveal a fresh new layer of flawless skin that won't display any signs of weight gain.