Valentine's Day Beauty Salon Treatments
February 3, 2014
With Valentine's Day being just around the corner, heaps of women are on the look for beauty treatments to help them get ready for the day. Whether you're planning a cosy night in with your loved one or are expecting your other half to fly you to a romantic location for the day, we've got our best picks ready for Valentine's Day Beauty Salon Treatments. If you're spending the day as a singleton, worry not as there cannot be a better day to indulge in some beauty prep and preening with a few girlfriends!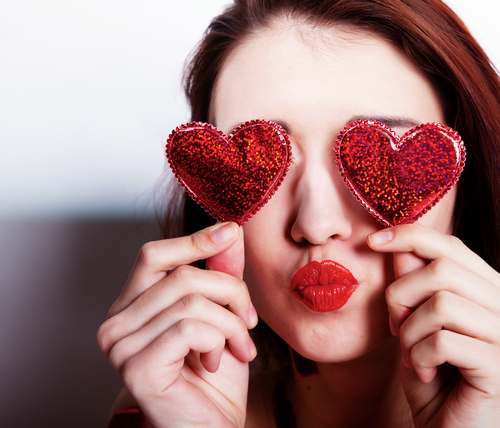 Teeth Whitening. Although this might not have a direct relation to Valentine's Day, it is indeed UK's most popular treatment when it comes to women and getting ready for Valentine's Day. An aesthetic treatment that most people don't tend to buy for themselves, it comes as a surprisingly well received present. If you're hints of flaunting pearly whites haven't gone through to your partner so well, indulge in one yourself and with results lasting for up to a year, it's likely to give you more than one reason to smile.
Microdermabrasion. Skin peeling also topped the list of ladies for most wanted treatments for Valentine's Day. If a trip to Harley Street isn't in your budget right now, we suggest a much milder but just as effective session of Microdermabrasion. Using non-abrasive crystals, skin is buffed and polished to perfection. Any underlying skin problems of breakouts are solved, clogged pores are cleansed inside out, skin is left radiant and even toned – what more can you ask for? With sparkling skin like that, scrimp on that cake of makeup for Valentine's Day and opt for an au-naturale look instead.
Brazilian Blow Dry. For hopeless romantics and even hopeless hair doers, Brazilian Blowdry is a godsend. Imagine a keratin enriched treatment that's not only great for your heat damaged hair but also helps smooth out frizz and tame down curls, turning up the shine levels by leaps and bounds. If you ever envied Brazilian hair, the treatment originals from the exotic nation of good looking ladies and glossy hair making it a reason enough to give it a go this Valentine's Day. No more worrying about hairstyles, up do's, curling or straightening – simply wash and go, voila!
Body Wrap. Inch loss treatments are something the ladies can and never will refuse, regardless of their shape or size. Hence if the New Year's resolution of hitting the gym every weekday has taken a back seat, perhaps this exfoliating and slimming body wrap will do the trick. Just as relaxing as a body massage, this will not only leave your skin glowing with sea weed nourishment but also help you squeeze into that bodycon dress you've saved for a special occasion. Albeit a temporary measure, it works wonders as a quick fix. For prolonged results, a twice weekly treatment is required in combination with a low carb diet and a regular workout regime.
Deep Tissue Body Massage. You don't want to look all stressed out and end up with sore muscles and a body ache for Valentine's Day. Giving the hectic day-to-day life we put ourselves through, it doesn't come as a surprise if we are forever tired and in need of some sleep. A deep tissue body massage will ease out knots, relieve any body pain and make you feel energised and charged up like never before. Don't let stress come in way of your Valentine's Day plans and indulge in some pampering beforehand.