Valentine's Day Gifts: Ideas for two to spend the day together
February 8, 2015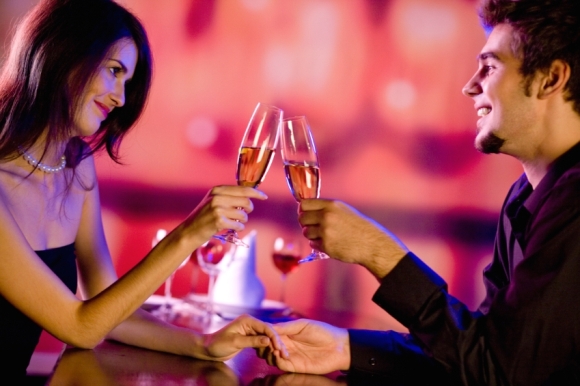 It can get a little tedious to scout for Valentine's Day presents each year. Avoid run-of-the-mill sweets, chocolates, jewellery and cufflinks and instead opt for some sort of an experience that both of you can share together. Now this can be a tricky one as boys and girls do have drastically different ideas of a day out, especially when it's meant to involve a bit of romance. Below are few of our carefully picked suggestions when it comes to couple related activity.
Afternoon Tea. As British as it may sound, Afternoon Tea is the perfect way to start or end Valentine's Day. With sweet treats, a cuppa, champagne and delicious finger sandwiches – it's a lovely way to reconnect, cherish memories and have a quiet romantic time in an ethereal, elegant environment.
50 Shades of Grey! The movie has had it's advanced bookings open since last year now in anticipation of it's Valentine's Day release. If you can still manage to find yourself some seats in a less popular location, it can make a great way to spend 14th Feb together. The erotic romance novel by the British author has received mixed reviews worldwide but nonetheless has been one that's caught spotlight for a great amount of time. A ladies favourite, there's no way you can go wrong with this.
Trip for 2. If you're looking to sweep your other half off their feet then a day trip or a few days of getaway to a beautiful location in the country or an exotic location abroad is a sure winner. Whether it's a visit to Lake District with a Spa hotel or a trip to the beautiful city of Venice – there is no present made that can rival a few days off your daily life to celebrity Valentine's Day.
Couples Massage. What better way to spend Valentine's Day together than lying on massage beds side by side and having therapists work on dissolving muscle tension and knots. A relaxing, rejuvenating and energising treatment – choose from a selection of Swedish or Deep Tissue Massage treatments to suit your body concerns. Leaving both of you feeling like a new person, balancing your chakras and helping detoxify the body – a couples massage is something that will easily be on everyone's wish list regardless of gender. Plus, if both of you are stuck in a rut when it comes to sitting on a desk 8 hours a day, a couples massage can work wonders at easing that frozen shoulder, strained neck and re-aligning the back.