What is BOTOX ?
It is a dream come true treatment for people who are looking to rejuvenate their skin and reduce signs of ageing. As a non surgical secret of celebrities such as Jennifer Aniston, Angelina Jolie, Eva Longoria and Nicole Kidman to name a few, Botox is now a common aesthetic procedure for many men and women in the UK to extend their evergreen looks, topping the list of non invasive treatments carried out in the UK in 2012 due to its convenience and reasonable cost.
This minimally invasive procedure is widely practiced and accepted amongst the medical professionals as well as the society and is an affordable and a modern alternative to extensive and expensive cosmetic surgery. An increase in the number of men opting for Botox treatments has also increased in the UK recently and they have joined women in the race to keep up with their looks and show an interest in grooming and preserving their looks. Especially chosen by those in a corporate background, Botox is the preferred choice of the professional male who wants to maintain an edge with the others in the employee pool and keep up with younger colleagues.
Is it for you?
If you looking to iron out the horizontal and vertical wrinkles on your forehead, commonly known as stress or worry lines, then what Botox Injections do is to paralyse those muscles restricting their movement to a moderate extent. As a result, not only are those deep lines erased but they are also restricted from developing in the future, working as an anti-ageing measure. With results lasting up to six months, Botox is also a perfect solution if you suffer from wrinkles and crows feet around the eye area as it will soften and blur them, making you look 10 years younger in an instance. Droopy brows can also be treated with a quick brow lift using Botox which will give you highly defined brows and a greater eye lid area reflecting youth and making the eye area appear brighter and more awake. Eyes are the first point of contact when interacting with other people so it is important to make sure people look into them and not around them for superficial imperfections.

What are Dermal Fillers?
The non-invasive, all natural, Dermal Filler that we primarily use at Shumaila's is Juvederm Ultra, the best in the industry and only administered to you by our highly qualified doctors and nurses. A clear gel that instantly restores the volume of facial tissues and resolves issues of moderate wrinkles, fine lines and facial folds. By replenishing the level of depleting hyaluronic acid in the skin, the cost effective treatment also helps in improving skin's moisture levels and water retention capacity.
Juvederm Ultra in particular also makes sure to restore the lost moisture your skin has lost over the period of years so it's more healthy looking and radiant from within. A natural, biodegradable gel like substance that is of non-animal origin and usually known as the 'liquid face lift', Dermal Fillers comprise of naturally depleting substances in the human body such as hyaluronic acid, replenishing collagen and elastic levels over time which have broken down due to wear and tear.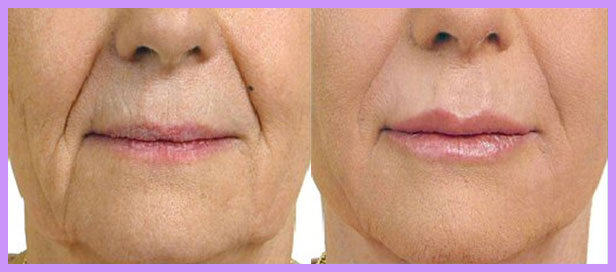 Is it for you?
If you are looking to rejuvenate and plump your flat, sagging, ageing skin from within, then Dermal Filler such as Juvederm Ultra are the modern day solution to expensive cosmetic surgery. Especially beneficial to treat saggy jowls, sunken cheeks, deep nose to mouth lines, sunken and wrinkly under eye area and deep frown lines on the forehead, the collagen and hyaluronic acid filled injections will plump skin, inflate it to look supple, elastic and bouncy, make skin look fuller and healthy and fill deep gaps on the face. Alongside improving the texture of the skin, this artistic treatment is also deployed to redefine the face of the shape by targeting facial contours and creating a chiselled cheekbone and jaw line. It's virtually pain free, has no downtime, demonstrates immediate results in just one sitting with results lasting up to nine months.