Oil cleansing method dermalogica facials in London
The oil cleansing method has gained its fair share of popularity in the past three years. Just before the hot cloth cleansing trend took over our bathroom sinks. There are various kinds of cleansers, gel, cream, liquid, powder and foam. The consistencies can be thick or thin, the textures can be grainy or smooth and their benefits can depend on what's actually put into the ingredient list.
Most facial cleansers are bound to contain chemicals and have an extensive ingredient list, from which half of the ingredients can be impossible to pronounce. One of the major benefits of the oil cleansing method is that whether you create your DIY cleansing oil or purchase a premade one, it's less likely to contain shady ingredients and instead rely primarily on the goodness of these natural oils.
Olive oil, chamomile oil, soy oil, jojoba oil, shea butter oil and ginger root oil are some of the few oils that go into making these modern day cleansers. Why modern day you ask? Well, because just as little as a decade ago, we were surrounded by the myth that oily to combination skin should be left 'squeaky' clean, meaning all natural oils stripped off. Let alone using an oil cleanser to battle oily skin. The oil cleansing method wouldn't be accepted as an effective way to remove make-up a few years ago and foaming cleansers were the rage.
However, as we progress with time, we learn more about skin and skincare ingredients and understood how we actually need an oil cleanser to draw out 'oily' impurities from the surface of the skin – almost acting like a magnetic film attracting all make-up, impurities and bacteria. Most people like to use the oil cleansing method as a double cleanse, where the first layer is used to get rid of superficial makeup and the second cleanse then works at cleansing the skin. Therapists never skip this step at Dermalogica Facials in London.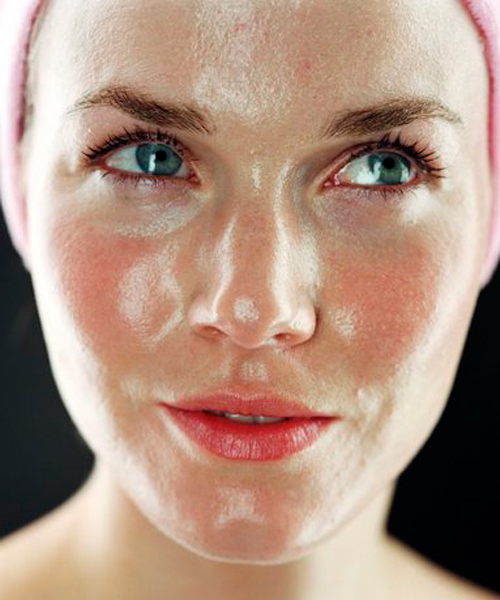 Did you know, the oil cleansing method is the most moisturising way to cleanse facial skin out there, making it a godsend to quench dry-dehydrated skin. On the other hand, it's also great for acne and compromised skin and is also known to help eliminate those blackheads which can be sebaceous filaments. For sensitive skin sufferers, the oil cleansing method is great news too because it's the most gentle way of cleansing the way without any added abrasives or textured micro granules that can aggravate the skin.
There is a reduced risk of breakouts, inflammation and acne emerging when using the oil cleansing method as it doesn't disturb the skin's oil barrier, replenishes it, cleansing it whilst hydrating it – which all work together at preventing basic skin concerns in the first place.
Our favourite oil based cleanser is Dermalogica PreCleanse which is a cult favourite among editors and celebrities and an important part of all our Dermalogica Facials in London. Cleansing is a vital part of the facial and we ensure double cleansing procedures are followed with PreCleanse. Containing Olive Oil, Apricot Kernel Oil, Safflower Oil, Kukui Nut Oil, Borage, Rice Bran Oil and a plethora of good for skin ingredients, which Dermalogica Facials in London you choose at our salon, your skin is guaranteed to benefit from the oil cleansing method.